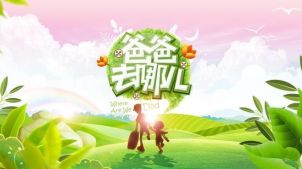 Do you want to watch the Chinese version of Appa odiga in english subtitle? Because now you CAN :D
Click read more to this happy news :D
It is indeed a very happy news to us who love DWAYG and its Chinese counterpart "爸爸去哪儿".
Now we can view the Chinese Version of DWAYG shows in english subtitle :D
The new on demand show of Chinese version of DWAYG (hereinafter we will refer if as 爸爸去哪儿) is now available on english subtitle.,,,!!!!
OMG!!How awesome that would be...??? :D:D
So without further ado,please visit this awesome blog of the year by clicking the link below
a fan based blog of 爸爸去哪儿 <3<3
To watch the 1st episode in
english subtitle
click the original post
HERE
Lastly, we would like to give our gratitude to the author of the blog, Esther,who has nicely shared this news and information with us :D :D
Please support them and give them love <3 <3
On behalf, of Appa Odiga Fans we can not be more than happy to find this fantastic news.
anna and soohyun